GLENN COUNTY, Calif. – There are too many cats without homes in Glenn County and one Orland sanctuary that helps rescue them is being overwhelmed.
Valerie Johnson isn't unloading groceries she's giving some cats a second chance in life.
"These cats (the felines in her car trunk) were actually feral cats trapped in the Glenn County dump," Johnson explained.
She fostered them and now they're visiting the vet to get spayed.
"We've been rescuing, and trapping and spaying and neutering cats for many years here," Johnson said.
The word "we" indicates her non-profit, Hidden Treasures Sanctuary and Rescue, located on 4207 County Rd. E in the Orland area. Which also happens to be a pet grooming business too.
It's Glenn County's first no-kill sanctuary where cats get the care they need to eventually get adopted or stay in the sanctuary which is roughly 20 acres.
But the sanctuary can only do so much.
"We need to do something about this cat population that's out of control," said Valerie Johnson, founder of Hidden Treasures Sanctuary and Rescue.
Johnson says not enough people are spaying or neutering their pets, resulting in a catastrophe of unwanted kittens.
"We see shocking things," Johnson went on to say. "Kittens that have been thrown out of car windows. Kittens were actually going to be burned in a burn pile."
Johnson claims big a part of it is the cost of getting cats fixed.
"It can be $200 or more in most cases, that's not affordable for a lot of people," Johnson emphasized.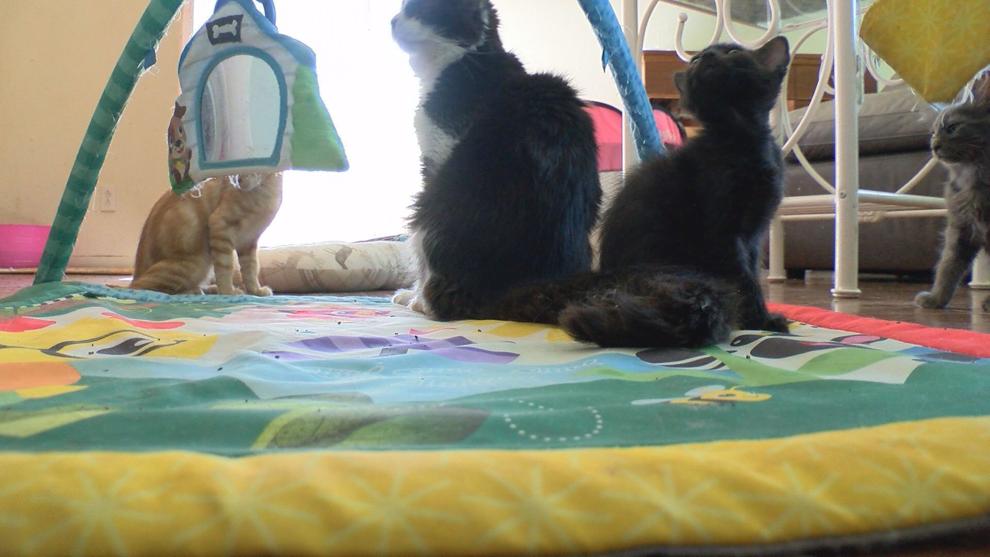 To help lower that cost, Johnson wants to set up a low-cost pet clinic, ideally here at a former church off Walker Street in Orland, which is right across the street from the Sav-Mor grocery store.
"We're already working on it," said Glenn County District 3 Supervisor Tom Arnold over the phone.
Arnold recently got a visit from Johnson. He told Action News Now that the county is reaching out to Rural County Representatives of California and the California State Association of Counties.
"To see if there's any grant money get the ball rolling, we're right at the start of this," Arnold explained.
Something that can't come soon enough for Valerie Johnson.
"We want the cats to be happy and safe," Johnson said.
If the low-cost clinic gets up and running the sanctuary would like to spay and neuters each pet for as low as $60.
It's not clear how much it would cost to get a low-cost pet clinic up and running.
The Glenn County Board of Supervisors is set to meet again on Aug. 2.